Residential Aged Care Agreements
Sep 28, 2021
/
/
Comments Off

on Residential Aged Care Agreements
By Emily Lai and Jennifer Murray[1]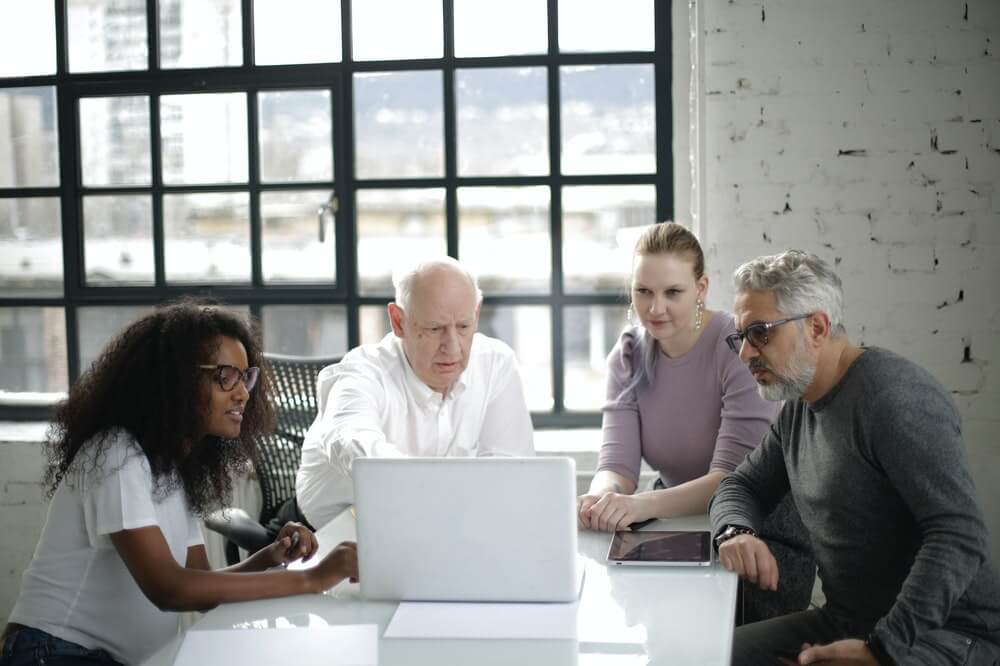 This article is Part 1 of a series written by ALARM volunteers regarding residential aged care agreements (ACRA). This series seeks to educate you about the contents of ACRAs so that you can better understand your legal rights.
What is an aged care resident agreement (ACRA)?
A resident agreement is a legal agreement between a resident and the residential aged care provider. The aged care provider is an approved organisation that provides residential accommodation or home services for Australians over 65 who are unable to live independently at home. The Federal Government subsidises approved age care providers to deliver these aged care services under the Aged Care Act 1997 (Cth). To operate as an aged care provider, the relevant organisation must be assessed and approved under the Aged Care Quality and Safety Commission Act 2018.
The Aged Care Act 1997 [2] and the associated User Rights Principles 2014 specify the terms of a resident agreement, but the terms are not necessarily limited by this Act. It is always possible to make other arrangements if mutually agreed upon. You should consider the following matters before signing a resident agreement with your chosen aged care provider.
What must be included in the contract?
The agreement must include the following:
resident details;
provider details;
the date when the provider will begin to provide the services;
The date when services will end where residence services are not employed on a permanent basis;
the levels of care service to be provided;
information about fees, charges and payments;
the resident's responsibilities;
how the provider deals with complaints;
the reasons why a resident may be asked to leave;
how to seek alternative accommodation if required.[3]
What are the responsibilities of the provider in drafting the contract?
The Australian Government Department of Health requires the resident agreement to be written in plain language and be readily understandable by the care recipient.[4] While resident agreements can become lengthy and complicated it is important that the prospective resident understands and agrees to all fees and conditions set out in the agreement. The provider is responsible for making sure residents understand what is in the agreement.[5] This can become quite a complicated process as the provider is unlikely to be trained or qualified to explain, let alone provide legal advice about, a contract.[6] Further, a natural power imbalance arises when negotiating a complex, residential agreement which normally leaves the incoming resident confused and unfairly disadvantaged. To suggest that an explanation of the contract by the provider (or its representative) can be fair and balanced ignores the inevitable conflict of interest that arises where the other party to the contract is a vulnerable elder. Thus residents should always seek external legal advice before signing the contract.[7]
It is important to know that a resident can choose to agree to the details in the resident agreement without actually signing it. If the resident chooses this course, the provider must record all discussions with the resident, and what the resident has agreed to.[8]
A resident agreement should be provided to the resident involved before or when they move in. A cooling-off period of 14 days is triggered during which the resident may withdraw from the agreement. The provider must then refund any amount paid by a resident under the agreement.[9]
The provider must review and update the resident agreement if the resident's care needs change or if the resident asks the provider to review it. Such reviews should be part of ongoing care discussions.[10]
Providers are also required to provide residents with a copy of the Charter of Aged Care Rights (The Charter). This is generally a separate document to the agreement, which the resident may then opt to sign. However, choosing not to sign the Charter should not affect the prospective resident's ability to receive care and services.[11]
We hope that this article has been beneficial to you and given you some helpful tips about what to look out for when reviewing a residential care agreement.
Get Help
If you or someone you know needs legal assistance, we encourage you to fill out ALARM's GetHelp form on our website at www.ALARM.ORG.AU; or contact ALARM on (03) 9016 3248; or email us on info@agedcarejustice.org.au. You may then select, or, if you wish, we will direct you to, one of our Allied Law Firms for an initial meeting and advice, at no cost to you. Thereafter, you can decide whether to proceed with a formal legal complaint.  If you do wish to proceed, costs arrangements, if any, will need to be discussed, and agreed, with the firm.
Sources:
[1] Emily Lai, law student, Monash University; Jennifer Murray, law graduate, University of Newcastle, ALARM Inc volunteers. The authors acknowledge the valuable assistance of senior ALARM volunteer lawyers in the preparation of this article.
[2] Aged Care Act 1997 (Cth) ch 4 pt 4.2 div 59-1.
[3] Ibid.
[4] User Rights Principles 2014 (Cth) pt2 div 4 s 15(6).
[5] Rob Phillips, 'Resident agreements: Advising aged care residents' (2007) 81(9) Law Institute Journal, 58. Copyright: Law institute of Victoria.
[6] Rodney Lewis of Elderlaw Legal Services, The Aged Care Act 1997- Review, Reform and Empowerment: A submission to the Royal Commission for the Aged Care and Safety, 2019, 15. ("R Lewis, Submission, 2019")
[7] Ibid.
[8] Record Principles 2014 (Cth) s 7.
[9] User Rights Principles 2014 (Cth) pt 2 div 4 s 15(2).
[10] Aged Care Quality Standards, Standard 2 Requirement (3)(e).|
[11] R Lewis, Submission , 2019, 7. See Department of Health, https://agedcare.health.gov.au/news-and-resources/publications/guides-and- policies/charter-of-aged-care-rights-template-for-signing; accessed 21 May 2019.
Disclaimer:
The views expressed in this article are the views of the author. The contents of this article are for general information purposes only and do not constitute legal advice, are not intended to be a substitute for legal advice, and should not be relied upon as such. Legal advice should be sought prior to any action being taken in reliance on any of the information. If you are in need of legal advice and/or assistance about aged care matters, please seek legal advice directly or via ALARM's GET HELP form on its website: www.agedcarejustice.org.au.