Delays in Aged Care Facilities
Sep 22, 2021
/
/
Comments Off

on Delays in Aged Care Facilities
By Edward Carlisle[1]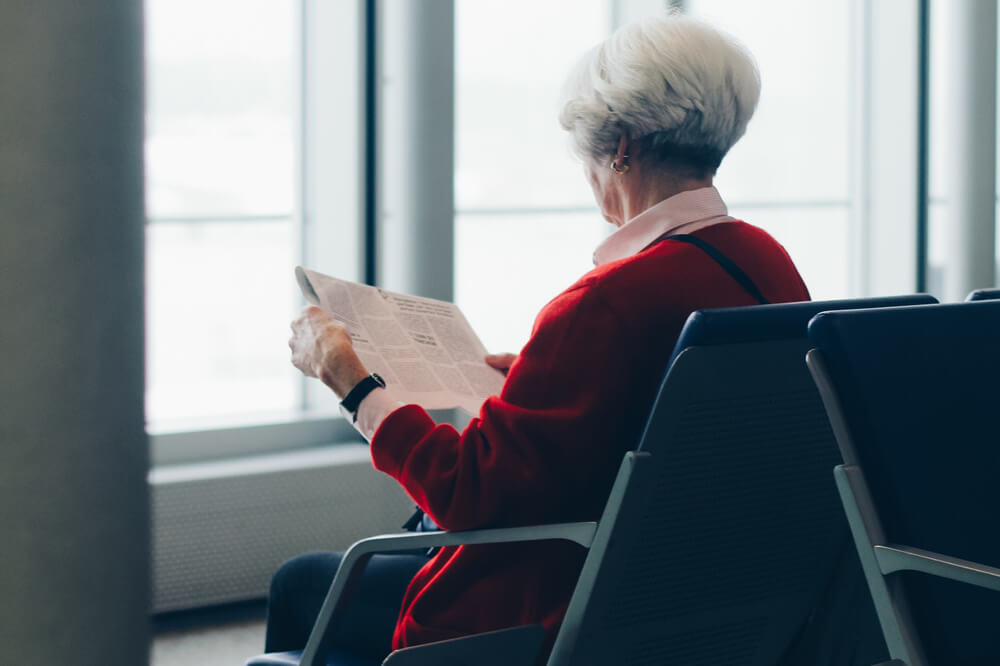 Australia has one of the highest rates of its population living in residential aged care of any country in the world.[2] Over 6% of Australian residents aged 65 or over live in residential aged care facilities, the second-highest in the OECD after Lithuania.[3] Nearly 19% of Australians aged 80 or over live in residential aged care facilities, the highest currently or recently reported percentage in the OECD.[4]
These staggering statistics can be attributed to delays in-home care packages, under the National Prioritisation System.[5] Home Care Packages are tightly rationed and periodically released, being assigned directly to people by the Australian Department of Health through My Aged Care. Packages are assigned to people according to when a person's entitlement for home care was approved and the urgency of their need. Home care services can keep people well and independent for longer. The sense of familiarity, comfort and security in one's own home can support physical and mental wellbeing. For each hour of additional home care per week, research has shown there is a 6 per cent decrease in the chance the person will ever enter residential aged care.
Despite this, some worrying figures emerged from the Royal Commission.[6] Broadly, as of 30 June 2020, 102,000 people were waiting for care at their assessed level of need. While people may be offered an interim package at a lower level while they wait for their assessed package, as of 30 June 2020, people approved for a Level 4 package could wait over 12 months to be assigned a package at any level. People approved for a Level 3 package could wait up to six months for an interim package at Level 1, but still wait more than 12 months for their assigned package level.
Given this data, such lengthy delays represent a profound obstacle to ensuring elderly Australians receive the appropriate level of care at the appropriate time. These delays can have very serious consequences on the health and wellbeing of elderly Australians. These delays in securing appropriate home care packages were considered by the Royal Commission to be among the most egregious in the entire aged care sector.[7]
One anonymous submission to the Royal Commission illustrates how difficult the situation can be for elderly Australians, faced with lengthy delays and bureaucratic battles before receiving the appropriate care required.[8] The submission details that having a request for care processed is often "exhausting", with relevant staff "patronising" some applicants.[9] The nature and length of the process can be a severe obstacle, and even disincentive, to accessing appropriate care in a timely fashion.
Get Help
If you or someone you know needs legal assistance, we encourage you to fill out ALARM's GetHelp form on our website at www.ALARM.ORG.AU; or contact ALARM on (03) 9016 3248; or email us on info@agedcarejustice.org.au. You may then select, or, if you wish, we will direct you to, one of our Allied Law Firms for an initial meeting and advice, at no cost to you. Thereafter, you can decide whether to proceed with a formal legal complaint.  If you do wish to proceed, costs arrangements, if any, will need to be discussed, and agreed, with the firm.
Sources:
[1] Edward Carlisle, Law Student, Monash University, ALARM Inc. Volunteer. The author acknowledges the assistance of Senior ALARM Volunteer Lawyers in the preparation of this article.
[2] Caroline Egan, '"Inhumane" home care delays burdening the aged care system: royal commission', August 31 2020, HelloCare, https://hellocare.com.au/inhumane-home-care-delays-burdening-aged-care-system-royal-commission/
[3] Ibid.
[4] Ibid.
[5] See generally Commonwealth, Royal Commission into Aged Care Quality and Safety, Final Report (March 2021) vol 2, 18-19 ('Royal Commission').
[6] Ibid., 19.
[7] Ibid.
[8] Royal Commission, Name withheld, Public submission, AWF.600.02103_0001_E
[9] Ibid.
Disclaimer:
The views expressed in this article are the author's. The contents of this article are for general information only and do not constitute legal advice, are not intended to be a substitute for legal advice, and should not be relied upon as such. Legal advice should be sought prior to any action being taken in relation to any of the information. If you are in need of legal advice and assistance about aged care matters, please seek legal advice directly or via ALARM's 'GetHelp' form on its website www.ALARM.org.au.